Trusted by Businesses
Businesses have been using galvanized steel roofing for their offices, warehouses, and other structures ever since the 1800's when  Stanislas Sorel obtained a patent for a method of coating iron with zinc.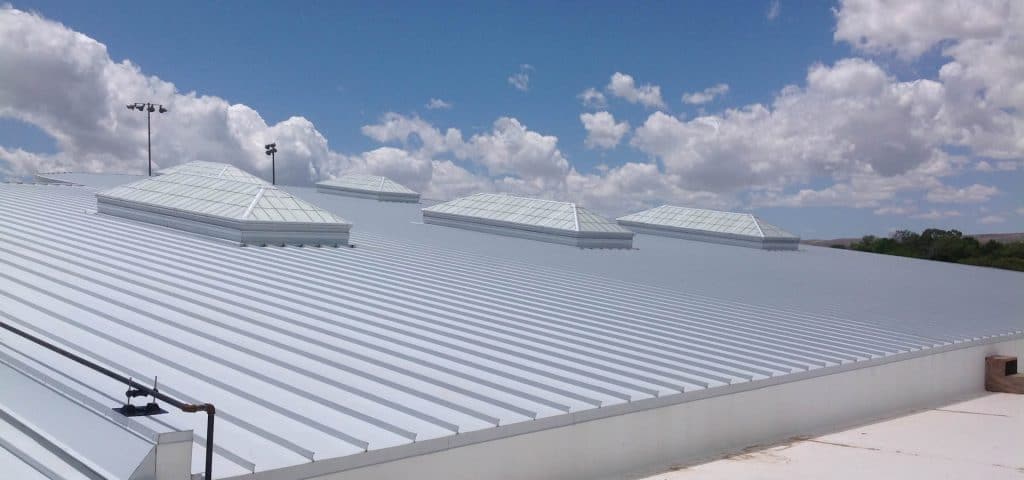 Metal roofing is one of the fastest growing segments of home improvement – more than quadrupling its market share over the past decade. The benefits offered by today's metal roofs allow homeowners to upgrade their homes with products of lasting value.  While other roofs quickly diminish in value as they age, metal roofs provide the following lasting benefits.
Affordability and Ease of Maintenance
Due to its lower cost, it is more affordable to setup metal roofing for your home or business. Coupled with easier maintenance, as repainting, patching or the cost replacing panels after 10 years is not as high as using tile and shale roofs.
Built to last
Metal roofs have been known to last more than 50 years, if handled and maintained properly.  Correct galvanizing depending on the climate and environment of the building- ensures that the roof will last and protect the things that matter to you over the years to come.
Beautiful design
Beautiful that match the styles and architecture of homes and buildings.  Due to its formability, metal roofs can be customized to the look and feel to match your home or community.  Steel Roofs can have a tiled effect, paneled effect, or classical corrugated look.
Easy to Customize
Smart and innovative architecture have paved the way to 20th century homes and buildings that look and feel state of the art.  Due to its easy formability, steel roofs can be bended and shaped in near impossible angles- that tiled roofs cannot cater to.
Maximum wind and water resistance with interlocking panels
Your building is protected from water and wind by interlocking panels that are screwed and then sealed.
Fire resistance
We all know metal is not combustible and has a high melting point. Why else would it be used in planes, cars, ships and even rockets? In hot and dry environments, you can rest assured at least your roof will not catch fire.
Structural integrity of the building is not compromised because of low weight
Due to lighter weight, the structural integrity of your building is not compromised.  That's why architects and engineers usually prefer metal roofing since they can maximize the design of the building without comprimising strength.
Recyclable
Made of steel core, it is 100% recyclable.

Puyat Steel Roofs
We takes things even further with APO Galfan line of products. Longspan Metal roofing, Precut Corrugated Metal Roofing and custom galvanizing ensures that your home, warehouse, or office roofing will stand the test of harsh climate.
Beautifully designed roofing profiles: tiled designs, paneled designs, and classic designs
Custom paint and colors for a wide range of uses
10-20 Year Warranty (depending on the product)
Hassle free delivery and installation
Proven manufacturer with over 62 years of experience
Expert roofing engineers and consultants that will help you in deciding the correct roofing needed
Caring Customer Support Team that will help you after installation
Experienced and trained independent dealer network
Lead Free and Environmentally friendly manufacturing process
As you consider a new roof for your home, office, or warehouse, consider the many advantages of steel and metal roofing and let us help you protect your property.
A testimonial of the Ancheta's who used our APO Roofing for 50 years.
[ Click here to Talk to us for custom building products and roofing ]
We are the Philippine's premiere Metal Roofing Manufacturer.
—
We are listed in Philippines Web – Construction and Maintenance