Puyat Steel was established in 1956. The company set-up the first galvanizing plant in the Philippines in answer to the need of the country for galvanized iron sheets to be used in construction, building and roofing materials.
The pioneering efforts in sheet galvanizing and establishment of Puyat Steel not only contributed to the industrialization program of the Philippine government but also saved the country much needed foreign exchange. It was a dollar-saving industry which boosted the international dollar reserves of the country allowing the government to utilize the dollar savings in importing other necessary items for nation building.
Puyat Steel's founder, Gonzalo Puyat received from Philippine President Carlos P. Garcia in 1961 the Philippine Legion of Honor Award, for his achievements as pioneer industrialist. The award is the highest decoration the Philippine government bestows on its citizen.
The Puyat Steel division was managed and operated from 1956 up to 1980 by its managing director Eugenio J. Puyat, a son of Gonzalo Puyat in 1976, Eugenio J. Puyat was elected chairman and president of Puyat Steel. When he died in 1980, Mrs. Leoncia Puyat Reyes succeeded him as chairman and their nephew, former Congressman Jose G. Puyat, Jr. took over as president.
In 1984, Puyat Steel was spun off to Puyat Steel Corporation, a wholly owned subsidiary of Gonzalo Puyat & Sons, Inc.
Today, Puyat Steel continuous to be managed and operated by the direct descendants of its founder. Heading the firm are Edgardo P. Reyes, Chairman, Aristeo G. Puyat, President and Eugenio R. Puyat II, Executive Vice President.
Puyat Steel is managed by third and fourth generation members of the organizing family, namely Mr. Edgardo P. Reyes, Chairman, Mr. Aristeo G. Puyat, President,Mr. Wilfrido P. Reyes,Sr. Executive Vice President and Mr. Eugenio R. Puyat II, Executive Vice President.
Puyat Steel Corporation, in its continued commitment to innovation, has established the first-ever-state-of-the-art continuous galvanizing line. This new plant was allowed the company to offer superior quality galvanized sheet and coils using the modern technology of a non-oxidizing furnace.
The company's continuing commitment towards providing quality products and services did not go unnoticed as it was conferred the distinction of being the "Outstanding Manufacturer of G.I. & Prepainted G.I. Sheets and Coils for the year 2002-2004″ by the Consumer Union of the Philippines.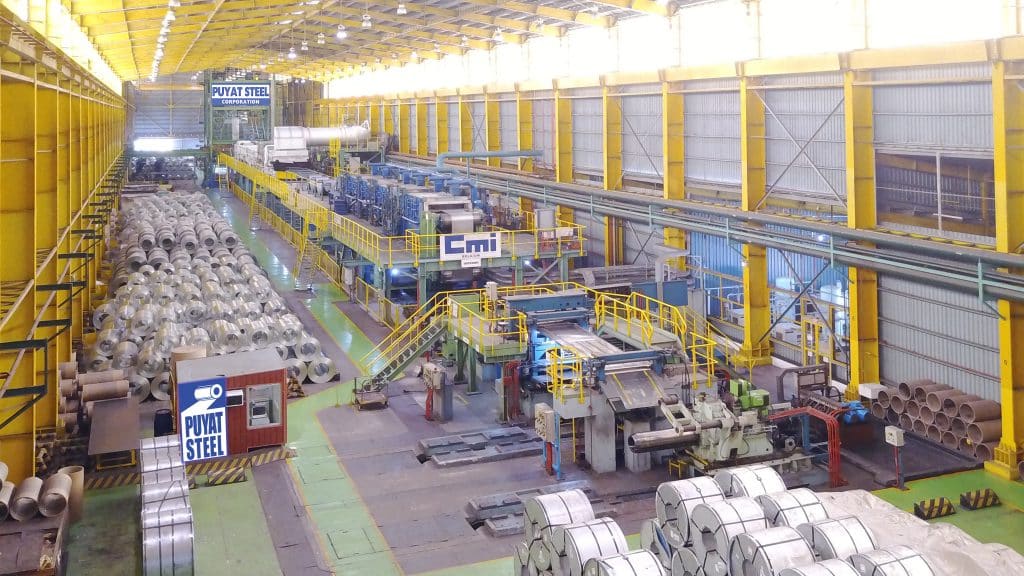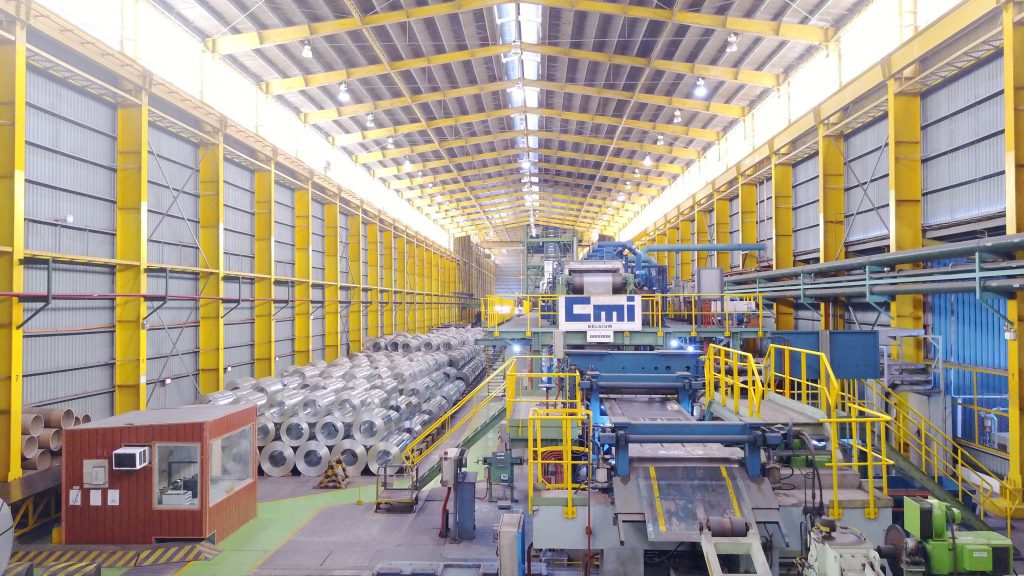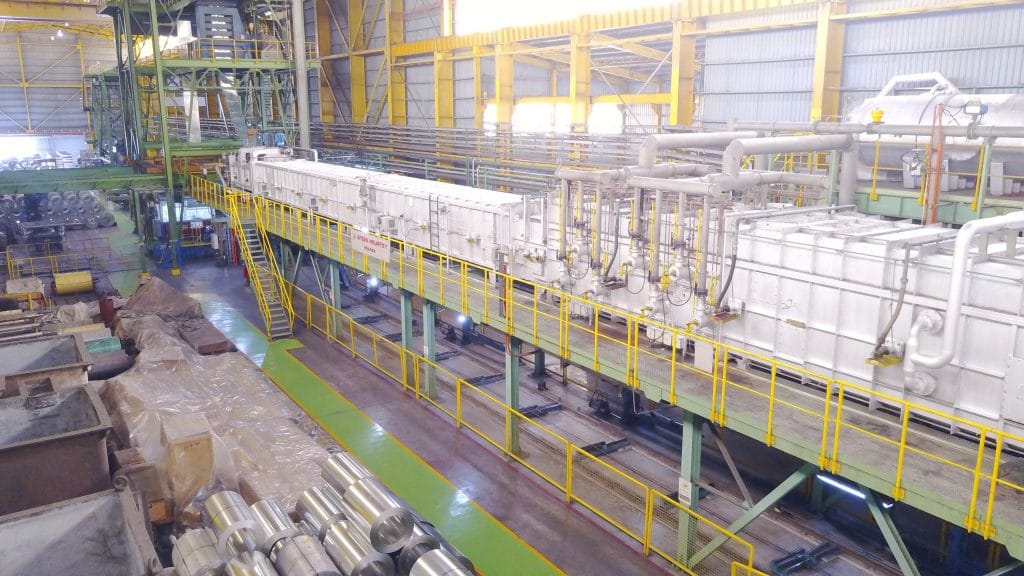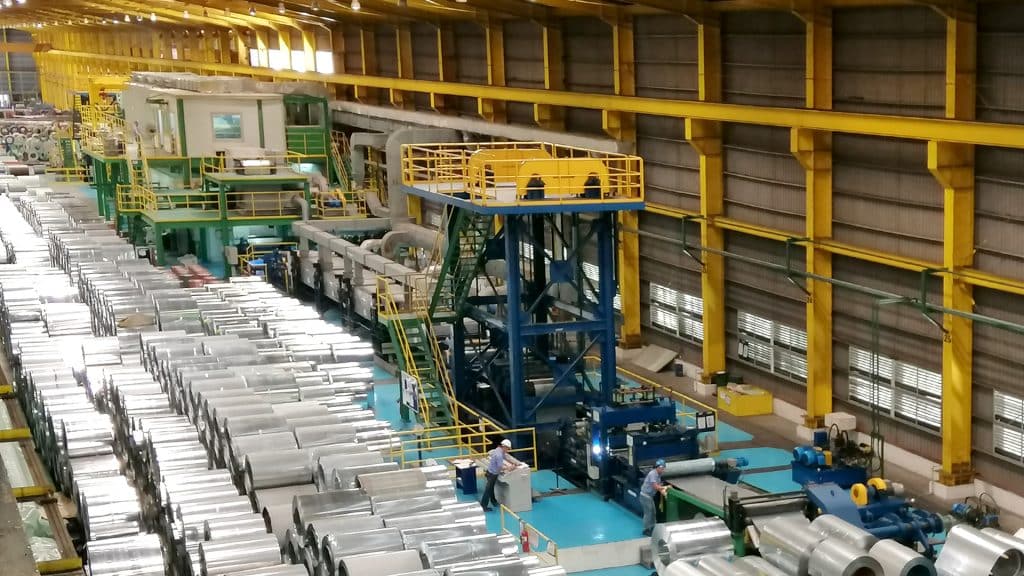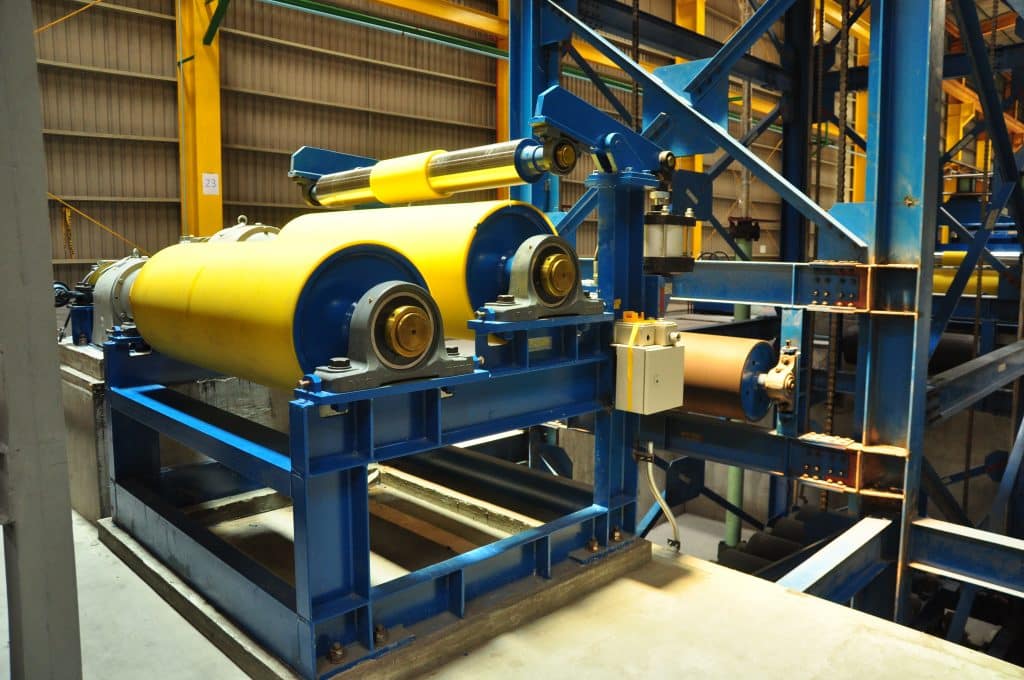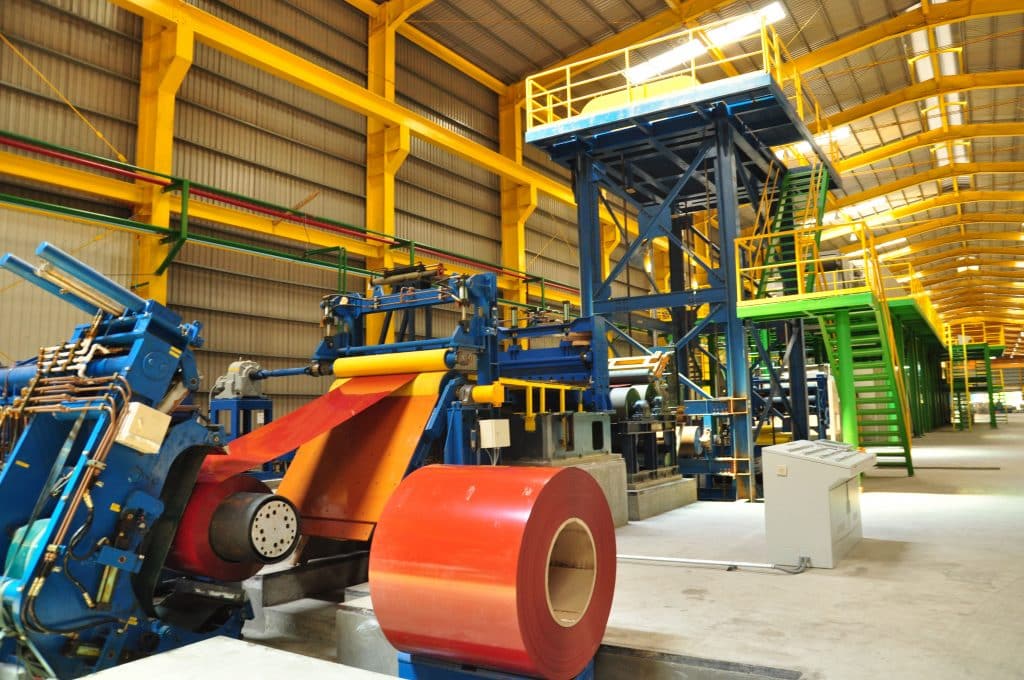 First Ever State of the Art Continuous Galvanizing Line (CGL) using the modern Technology of a Non-Oxidizing Furnace.
Puyat Steel commissioned the first NOF-CGL equipment in the Philippines producing a world-class quality galvanized products with those found in Japan, Korea, Taiwan, and United States. The N.O.F. process is non-polluting because it meets environmental protection standards of developed countries. There is no dangerous discharge of noxious liquids or gases into the environment.
The fully automated, computer-controlled non-oxidizing furnace continuous galvanizing line operates at a line speed of 120 meters per minute and can produce 150,000 metric tons of processed galvanized steel per year. Since computers practically control the whole galvanizing process, human error is reduced to nil and quality of galvanized steel is raised to international standards.
Europe's largest galvanizer, Cockerill-Sambre of Belgium provided the know-how and technology. Its systems integrator, Cockerill Mechanical Industries (CMI) built turnkey the continuous galvanizing line, while world-renowned furnace maker, Stein Heurtey of France fabricated and installed the non-oxidizing furnace.