Protect your Work & your Home with products from the Philippine's Pioneer Roofing Manufacturer
We've got you covered- whether its for your home, building, factory, or raw materials.
Galfan Corrugated Cut Sheets
APO Galfan®  Pre-cut painted or unpainted corrugated sheets are available through our Extensive Nationwide Distributor network. 
Find a dealer near you.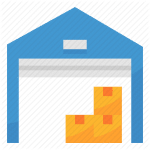 Are you a Contractor or Architect with a project and need custom cut roofing?
Let us help you find  the right roofing solution for your project.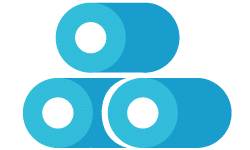 Galfan Steel Coils Prepainted & Unpainted
Need Galfan Steel Coils for your Manufacturing or Fabrication needs?
APO Galfan® colored / Galfan® /G.I. Steel coils and Plain pre-cut sheets are available in various weights.
Our Commitment to Nation Building
Fueling progress, Sheltering families, Protecting Businesses Since 1956
Fueling progress and Nation building was our Goal when we first set-up the Philippines first Galvanizing plant 62 Years ago.  From then- till now, our product line of APO® is a signature of quality and dependability, known to last generations and lifetimes. 
Our products are all Philippine made, providing jobs to thousands of Filipinos in the country.
We pledge to continue to spearhead innovation, produce quality products, and provide excellent service to you, our customers.  
Our Commitment to Quality
Cutting Edge Testing Procedures to Test the Best Products
In our unfailing commitment to Quality, we conduct Tests to our Products not just to pass local standards, but to meet international standards as well.

Our Commitment to the Environment
Sustainability for the Next Generation
Nation building is not just about infrastructure and industry, its also about sustainability and preserving our environment for the next generation's future.
We are a founding member of the Philippine Green Building Council. Our Manufacturing processes and products are environment friendly and 100% Lead Free.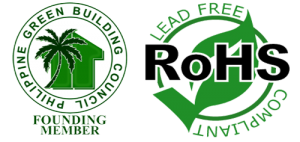 ROHS – Restriction of Hazardous Substances. The  Directive 2002/95/EC, short for Directive on the restriction of the use of certain hazardous substances in electrical and electronic equipment, was adopted in February 2003 by the European Union. Wikipedia
We've Stood the Test of Time
More than 50 Years have passed since Atty Alonzo Ancheta built his house and installed APO Roofing.  The House has seen 4 generations of his family, and now he is passing on his house and legacy to his grandson,  Jake Ancheta. When Jake was renovating- he was astonished to find the APO metal roofing still intact and strong. He replaced the old APO Roof with the New APO Galfan® to continue the legacy and pass it on to the next generation.
Atty Alonzo Ancheta is the president of Zobel a & Co (AQ Ancheta & Partners), a Co-Founding partner of Quasha Ancheta Peña & Nolasco Law Offices, and Chairman and CEO of Oglivy and Mather Philippines, Inc.  He is a director and member of the board of various companies and organizations- such as Zobel a Companies, San Miguel Corporation, and St Luke's Medical Center to name a few. [ Read More About Atty Ancheta in Bloomberg ]
Be A Puyat Steel Certified Distributor
Own a Construction or Hardware Supply Store? Be part of our Nationwide Distributor Network.
Join our Nationwide Network of Certified Dealers.  Carry the Best and In-Demand Roofing Product Line in your Store. 
 Our Products are proudly Philippine made and have the best designs and is the most durable in the local roofing market today.
Be A Puyat Steel Certified Dealer
Want more Longspan Roofing Projects?
Do you run a Roll-forming and Roofing Specialist Business? Join our Nationwide Network of Certified Distributor and Specialists.
We will supply you with our APO Galfan Coils, give you Projects, Support and train your team in establishing your business as quality provider of roofing solutions in your area.
WE KNOW THAT ROOFING IS VERY IMPORTANT, AFTER ALL IT IS PROTECTING YOUR BIGGEST INVESTMENT: YOUR HOME.  wE'VE PUT TOGETHER A KNOWLEDGE BASE "ROOFING 101" TO HELP YOU KNOW EVERYTHING YOU NEED ABOUT ROOFING.
Direct lines:
Building Products
Telefax: 669-2081 to 2089
Industrial Products:
Telefax: 669-2061 to 2064
Galvanized Products:
Telefax: 887-5207
Tels.: 669-2071 to 73 / 669-2075
HR & Admin:
Telefax: 669-2031
Tel.: 669-2032
Customer Care:
Tel: 669-2000 loc. 2005/2006
Sales Office: 2/F Alegria Alta  Bldg., 2294 Don Chino Roces Extn. Magallanes, Makati City 1231 (Beside Toyota Pasong Tamo)